The new Hans' Bar & Grill has now been unveiled at 11 Cadogan Gardens in London's salubrious Chelsea area.
The new restaurant concept at the five-star hotel, which is operated by Iconic Luxury Hotels, has been designed by the team behind Chewton Glen, Cliveden and Lygon Arms, also part of the ILH portfolio.
The space features a striking, contemporary interiors scheme created by leading hospitality and F&B designers Goddard Littlefair.
Story continues below
Advertisement
Hans' Bar & Grill was named after Cadogan family ascendant Sir Hans Sloane, one-time physician to the royal family and President of The Royal Society, as well a celebrated natural historian, whose collection of specimens and artefacts led to the founding of The British Museum.
The new 106-cover restaurant comprises 18 covers within the café-bar area, directly inside the Pavilion Road entrance; 46 covers in a covered courtyard area, forming part of the main restaurant, plus a further 42 covers in the dining area of the main hotel building.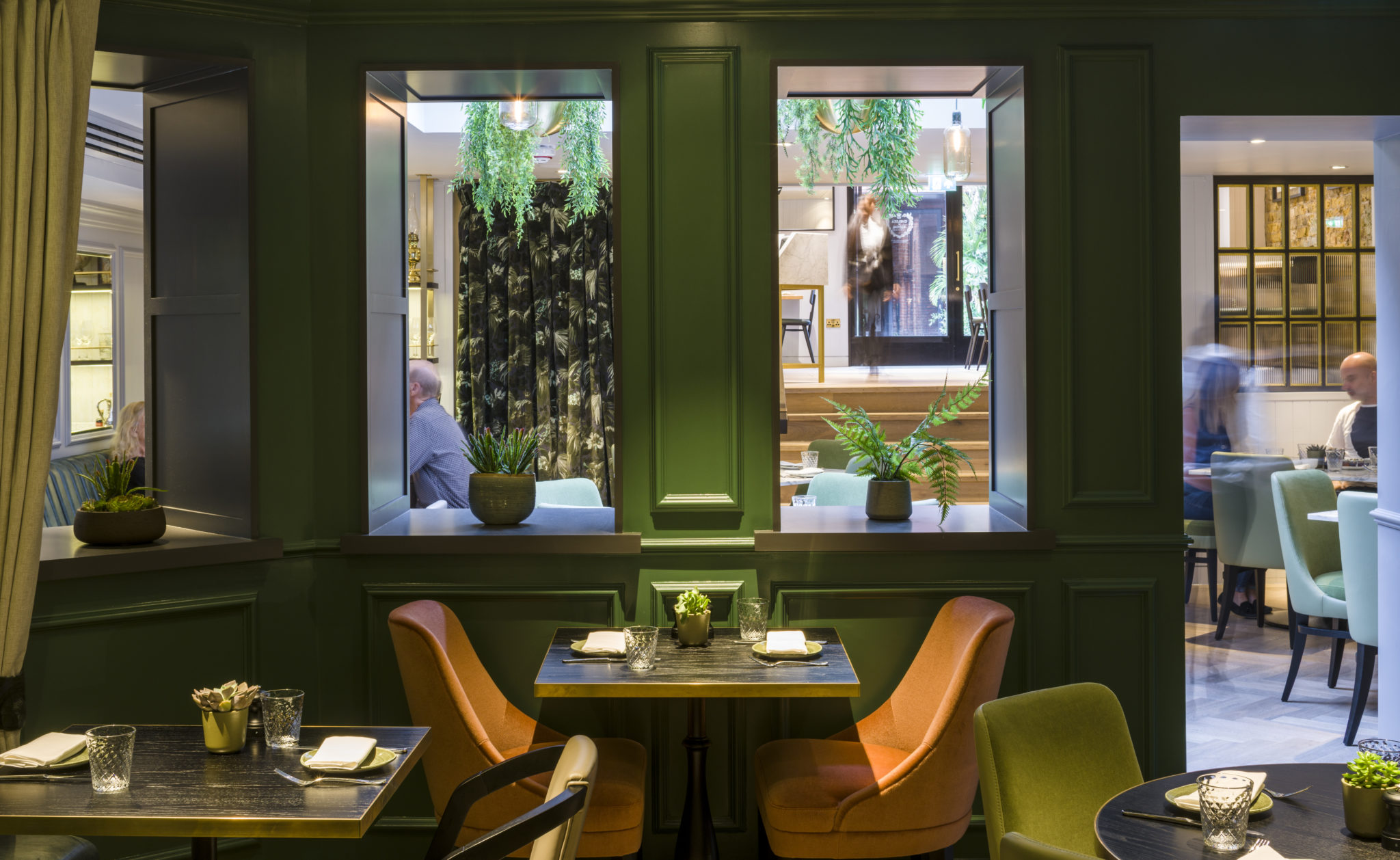 A further private dining space, 'The Curio', inspired by Sloane's love of adventure and discovery, can seat a further 16 guests and is located directly opposite the internal restaurant entrance.
Head chef Adam England, previously of Le Pont de la Tour, has created an all-day seasonal menu, 'rooted in British produce'.
Restaurant general manager, Simon Smith, with experience at the likes of Berners Tavern and Hakkasan, will oversee the wine list, which will feature over 195 BINS with a focus on unique and quirky bottles from around the world, whilst a list of classic cocktails designed by Salvatore Damiano, using British spirits, which will include a twist on a Gin Sour and the British Mule.
Gareth Gardner
Gareth Gardner