Leave a good taste in the palates of all your guests with the highest quality tea and coffee in-room and available on demand. We bring you a round up of some of the best on the market to help you succeed.
Swiss-made
JURA manufactures premium, Swiss-made bean-to-cup coffee machines that are ideal for commercial use – producing from 50, up to 200 cups per day. The JURA WE8 is perfect for a small hotel offering as it's capable of producing around 35 speciality coffees per day.
Story continues below
Advertisement
This machine features 12 programmable specialities, from a latte macchiato to a flat white. It also has a 3l water tank capacity and a 500g bean container capacity with an aroma preservation cover. For optimum convenience, the WE8 is compatible with the JURA Coffee App, so you can control it wirelessly via Bluetooth.
Website address: uk.jura.com
Passionate produce
Paddy & Scott's grows, source, import and roast some of the finest coffees in the world. Provenance, consistency, next day delivery, brilliant training and real, passionate people to answer the phone when you want to order is what it offers, along with catering for all your high quality coffee needs from whole bean, bulk brew, bedroom boxes, teas, ancillary products, cups, POS and espresso machine maintenance UK wide. Paddy & Scott's also trains its baristas to be experts in their field so that your hotel can offer the very best coffee to all customers and ensure high sales.
Website address: www.paddyandscotts.co.uk
The finest Fairtrade
Known for its natural, fair and delicious teas, Clipper consistently sets the standard for ethical tea production. Clipper was one of the founding Fairtrade tea brands 25 years ago and today is the world's largest Fairtrade tea brand. Committed to its organic principles, all Clipper's tea bags are also plastic-free, unbleached and non-GM.
Established in Dorset in 1984, Clipper Teas offers a one-stop solution for in-room hot drinks including the natural range of Fairtrade and organic teas, instant Fairtrade organic coffee sachets and Fairtrade hot chocolate sachets, which can be displayed together in an attractive in-room tray.
Website address: www.clipper-teas.com
The eco-conscious choice
The luxury compostable capsule for in-room Nespresso machines have launched. Lost Sheep Coffee's new capsule is made from wood. It is the UK's first entirely compostable speciality coffee capsule, which is air-tight for superior freshness. Not only does this capsule have exemplary eco-credentials but it is the first to use speciality grade artisan hand-roasted coffee, purchased direct from the Barbosa family farm in Brazil.
There are three varieties with prices starting from 28p per capsule, Smooth Journey is described as 'Your Daily Coffee' and has a smooth chocolatey fudge body. Funky Camper is 'Your Curious Coffee' which has a rich body and tastes of sweet Irish cream.
Website address: www.lostsheepcoffee.com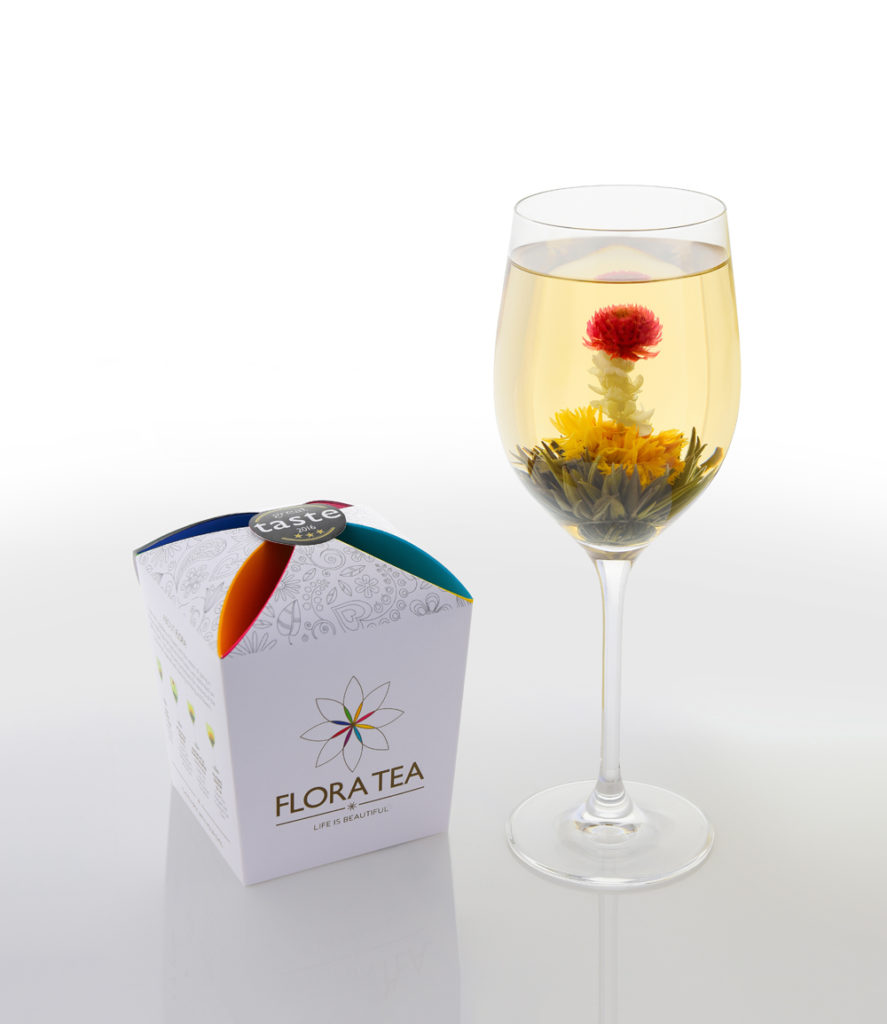 Striking florals
Multi-award winning FLORA TEA recently featured on BBC Dragons' Den. Flora teas are hand-tied individual first-pick tea tips (green tea) with selected dried aromatic flowers forming a tea ball/heart, which reveals its secret centre when placed in boiling water, blooming into an artistic and captivating flower display with an enriching taste. Flora Tea brings an artistic, innovative and simple way to enjoy the real tea.
Website address: www.floratea.com
Up the ante with Nespresso
For hoteliers looking to delight customers with quality, barista style coffee, Nespresso's Aguila 440 is the perfect solution. Featuring an energy-saving mode, 13 pre-set recipes and four extraction heads working simultaneously, operators can deliver a range of bespoke coffees at the touch of a button.
With 86% of British coffee drinkers consuming their chosen blend with milk, the Aguila 440's advanced technology allows for a variety of pre-programmed milk foam settings, helping to meet consumer demand and enhance any hotel's coffee offering.
Website address: www.nespresso.com/pro/ch/en/pages/machine-aguila440-landing-page
Super Teas
Tetley has recently launched its new Super Tea Envelope range, available now for the first time in foodservice in three flavours. The range offers fresh new blends that deliver added nutritional benefits, from reducing tiredness to supporting healthy immune systems. Blends include Super Fruits Boost which is flavoured with blueberry and raspberry and provides 33% of your recommended daily amount of essential vitamin B6; Super Green Tea Boost which also delivers vitamin benefits along with a burst of strawberry and raspberry, and Super Green Tea Immune, a smooth green tea blend with mango and pineapple flavours, also rich in vitamin C to support the immune system.
Website address: www.tetleyfoodservice.co.uk
A touch of class
Jacobs Douwe Egberts launches Cafitesse Excellence Touch coffee machines, suitable for breakfast buffets and hot beverage stations. The new machines boast touchscreen technology, meaning consumers can quickly and easily choose from a wide range of coffee-shop style drinks.
The Cafitesse Excellence system has been designed to deliver great tasting coffee, but with the operator in mind. The Cafitesse Excellence touch can create a cup of black coffee in only six seconds and a cappuccino within just 12 seconds, and can brew up to 600 cups per hour, keeping queues to a minimum and satisfying customers' coffee needs in an efficient, super consistent and convenient way. The machine's interface can even be personalised to leave messages for customers to add to the customer experience.
Website address: www.jacobsdouweegbertsprofessional.co.uk
Café Plus
How you handle in-room beverages can say a lot about your establishment. Now, Café du Monde has introduced a capsule machine system, Café Plus, which will add a touch of luxury to your in-room hot drinks proposition.
Café du Monde has packed three of its best-selling coffees in capsules – Grand Cru, Colombian and Swiss Water processed decaffeinated for use in the compact Dualit machine.
Café Plus offers precise dosing control for the perfect espresso or Americano and features a temperature boost control for a hotter cup of tea. The machine costs just £105 + VAT and there is no product tie-in. Coffee capsules cost from 25p per serving.
Website address: www.cafedumonde.co.uk
Perfecting that espresso
Fracino's Romano P.I.D is designed for hotels who aspire for their baristas to consistently create the highest quality drinks.
Integrating cutting-edge technology for precise temperature control and pin-sharp timing, most features are controlled by a simple and easy to use LCD display mounted on the front panel.
Available with 2 or 3 groups, finishes including gloss white, burgundy, black, stainless steel, with all versions featuring an illuminated back panel.
Each group has its own individual, electronically controlled PID boiler, with hot water and steam provided by a large 14 or 20 litre boiler. Precision Technology fusing modern design.
Website address: www.fracino.com